Sun Devil Generations is an innovative, exciting and entertaining program designed for young Devils — those from birth to sixth grade. This is one more opportunity to enjoy unique and memorable experiences while also cementing a lifelong relationship between the little Sun Devils in your life and your alma mater. Sun Devil Generations events take place throughout the year. Check back for more information on the exact date, time and to register for the event. We look forward to meeting you and your little Sun Devils!
Events are held throughout the year on ASU campuses for all Generations members. If you live out of state or will not be able to attend an event, you can still participate with the digital downloads that are available for most events. Learn more below.
Be sure to share your Generations fun on social media and tag your photos with #sundevilgenerations to let folks know what they're missing!
For additional information, specific event dates and out-of-town participation opportunities, contact Keriann Espersen at keriann.espersen@asu.edu.
*Events are subject to change and cancellation.
Annual membership is just $20 per year per child, and is active for a full year from the initial enrollment date.
Bonus: ASU Alumni Maroon and Gold members may enroll any number of children in Sun Devil Generations at no additional cost! Members who sponsor children in the program do not have to be related to the participants. Learn more about becoming a Maroon and Gold member.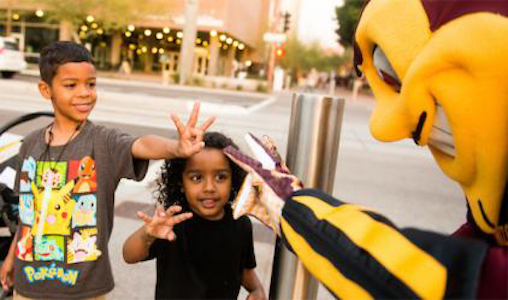 Sun Devil Generations - Phoenix Metro members
Sun Devil Generations brings you and the little Sun Devils in your life back to campus! From fingerpainting the "A" on "A" Mountain to "Storytime with Sparky," Generations provides unique opportunities for Sun Devil families.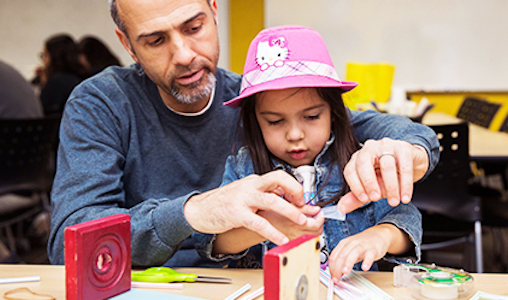 Sun Devil Generations - national members
Sun Devil Generations brings ASU to your community through fun challenges, learning games, downloadable kits, contests and prizes. All members are welcome to attend events in person in Arizona if you are in town.