Veterans chapter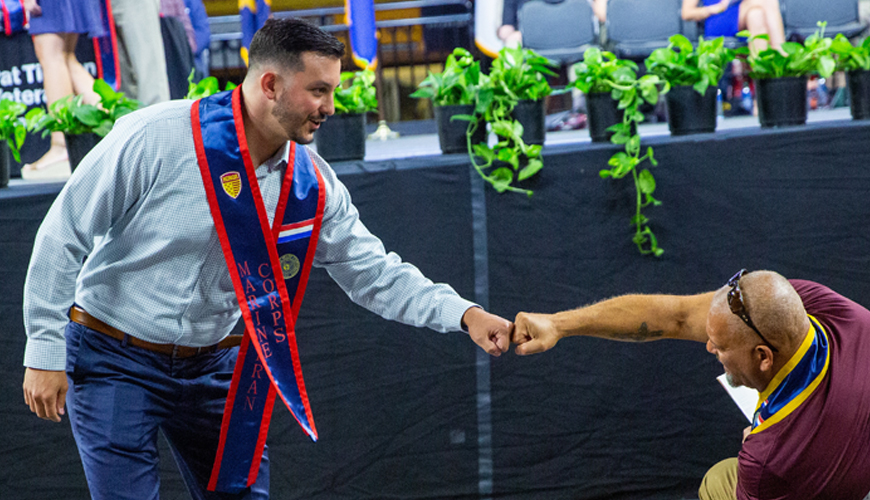 Welcome to the ASU Alumni Veterans chapter! We help to serve our Sun Devil U.S. service veterans in the Greater Phoenix area. Take advantage of the opportunities to get together, meet alumni, network, rekindle old friendships and, most importantly, to promote our alma mater and have fun!
ASU greatly appreciates and honors those who have served in defense of our country. Learn more about how we hope to help serve student veterans at ASU.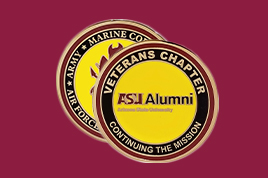 ​
​
ASU Alumni Veterans chapter challenge coin
The ASU Alumni Veterans chapter challenge coin celebrates service in all branches of the U.S. armed forces. By purchasing a coin, you will have a high-quality memento of ASU's commitment to veterans while supporting our chapter's scholarship program for current student veterans.
---
​
Veterans Memorial Wall
The ASU Alumni Veterans chapter devoted years to research and fundraising in order to create a tribute to honor Sun Devils who were a part of the armed forces. In November 2017, the Memorial to Fallen Alumni was dedicated to the ASU men and women who gave the ultimate sacrifice for their country during times of conflict.
This memorial wall is a place for generations of ASU students, staff and family members to pay their respects. It is also meant to be a long-lasting reminder to the ASU community of fallen military personnel who have walked the halls of ASU before them.
The memorial is located on the lower level of the Memorial Union near the Pat Tillman Veterans Center.
---
Submit a name
Volunteers from the ASU Alumni Veterans chapter have spent many hours researching the names of the ASU alumni who died in war. However, the chapter continues to seek help in gathering information for the memorial wall.
If you know of a Sun Devil who served our country and is not listed on the Veterans Memorial Wall, please submit as much information about them as possible. As additional names are submitted and verified, the memorial will be updated annually.
---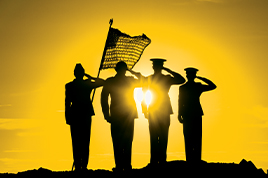 ​
Honoring ASU's fallen
The Veterans Memorial Wall lists the names of the ASU men and women who have fought bravely and sacrificed for our country. If you would like to learn more about them including their rank, branch, conflict period and more, click below.
Leadership and contact
Joanna Sweatt
Board Member
Veterans stole ceremony

Veterans stole ceremony

Veterans stole ceremony

Veterans stole ceremony

ASU Alumni Veterans chapter booth
Get involved
Chapter scholarships