Throughout the month of March, Sun Devil alumni are lending a helping hand to their communities by participating in ASU Cares service projects. Organized by alumni chapters and clubs, ASU Cares projects are fun and meaningful ways for alumni to spend time together while promoting civic involvement. 
On Saturday, March 4, volunteers and alumni from ASU, Tempe-area chapters and the ASU Leadership Institute, among others, gathered at ASU Tempe campus to support St. Vincent de Paul. A great mix of Sun Devils packed more than 1,000 utensil kits and created nearly 120 cards for those who are experiencing homelessness and staying at a shelter as well as those transitioning out of homelessness.
ASU Cares - Tempe is just one of many ASU Cares events scheduled across the country this month. Sun Devils are engaging in local beach cleanups, food drives, meal deliveries and more. See the chart below for the 2023 events. 
Here are some photos from ASU Cares 2023 in Tempe: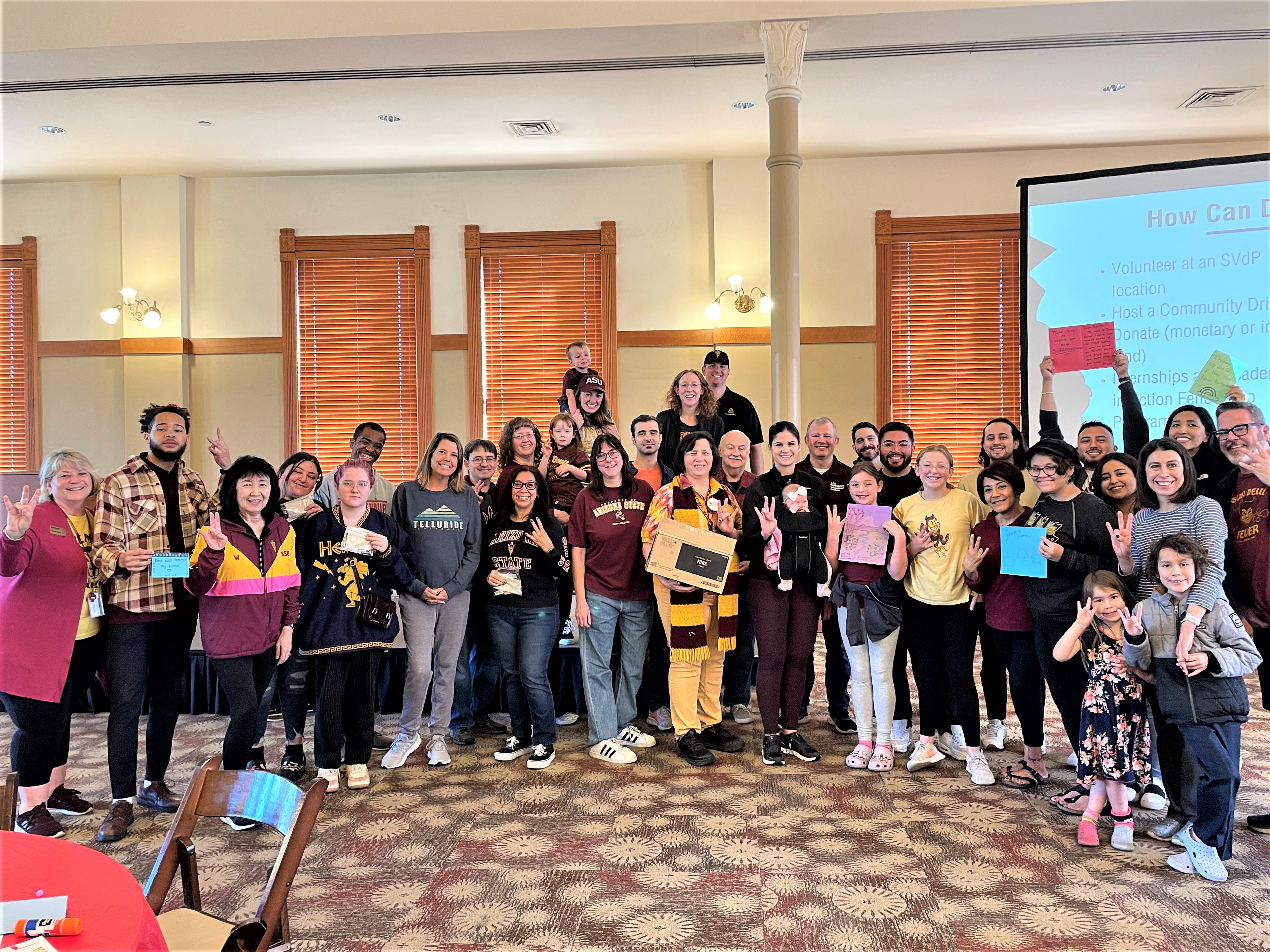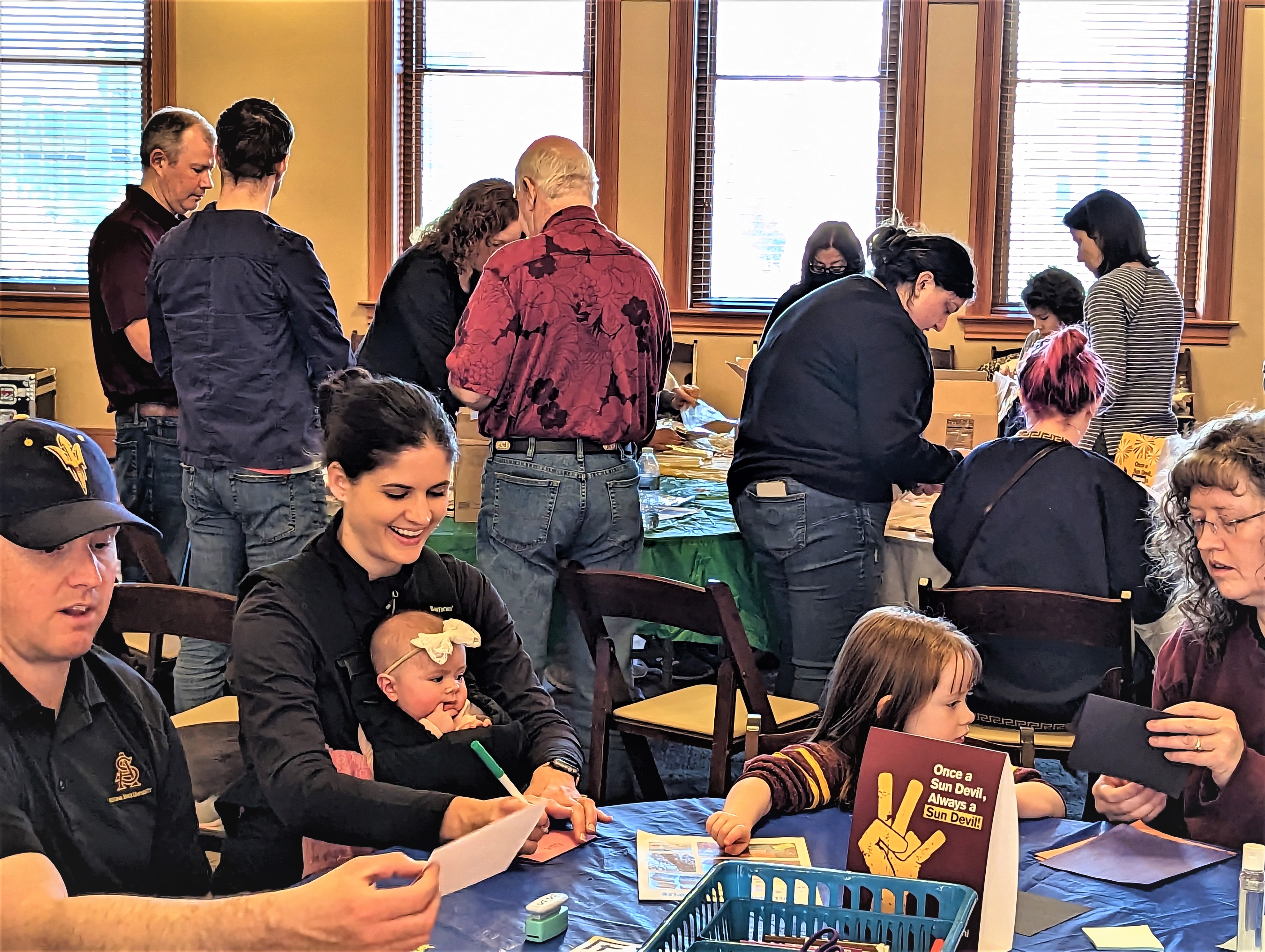 Photos from ASU Cares 2022: