Homecoming
Join generations of Sun Devils in Tempe for the annual Homecoming celebration.
A time-honored ASU tradition, Homecoming brings together students, parents and alumni to celebrate their Sun Devil spirit. The festivities highlight Sun Devil spirit through athletic events, activities and entertainment.
Homecoming 2022 was a huge success, and we thank all the students, alumni and families that came out to make it such an exciting day. Stay tuned for the date of Homecoming 2023!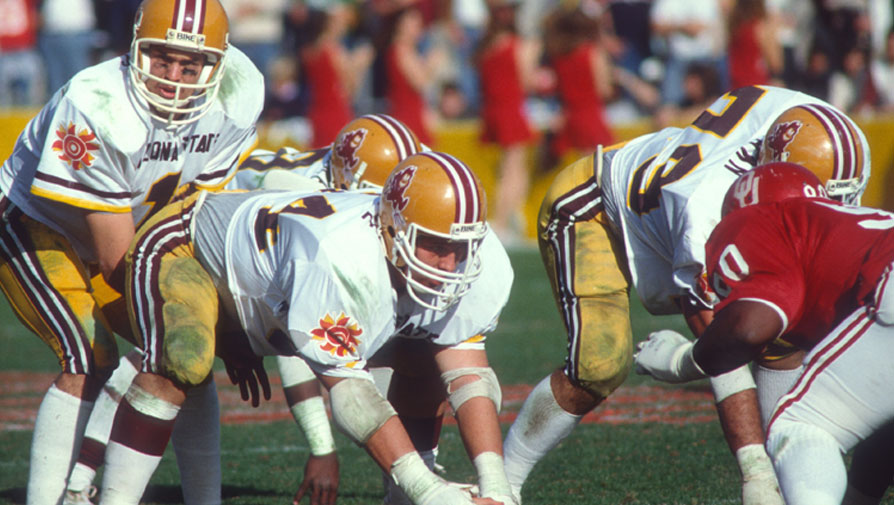 Legends Luncheon, the ASU Alumni Association's signature fall event, celebrates and reunites alumni football teams that exemplify grid-iron greatness. A different team or group of teams are invited every year to the luncheon on the Friday of Homecoming weekend.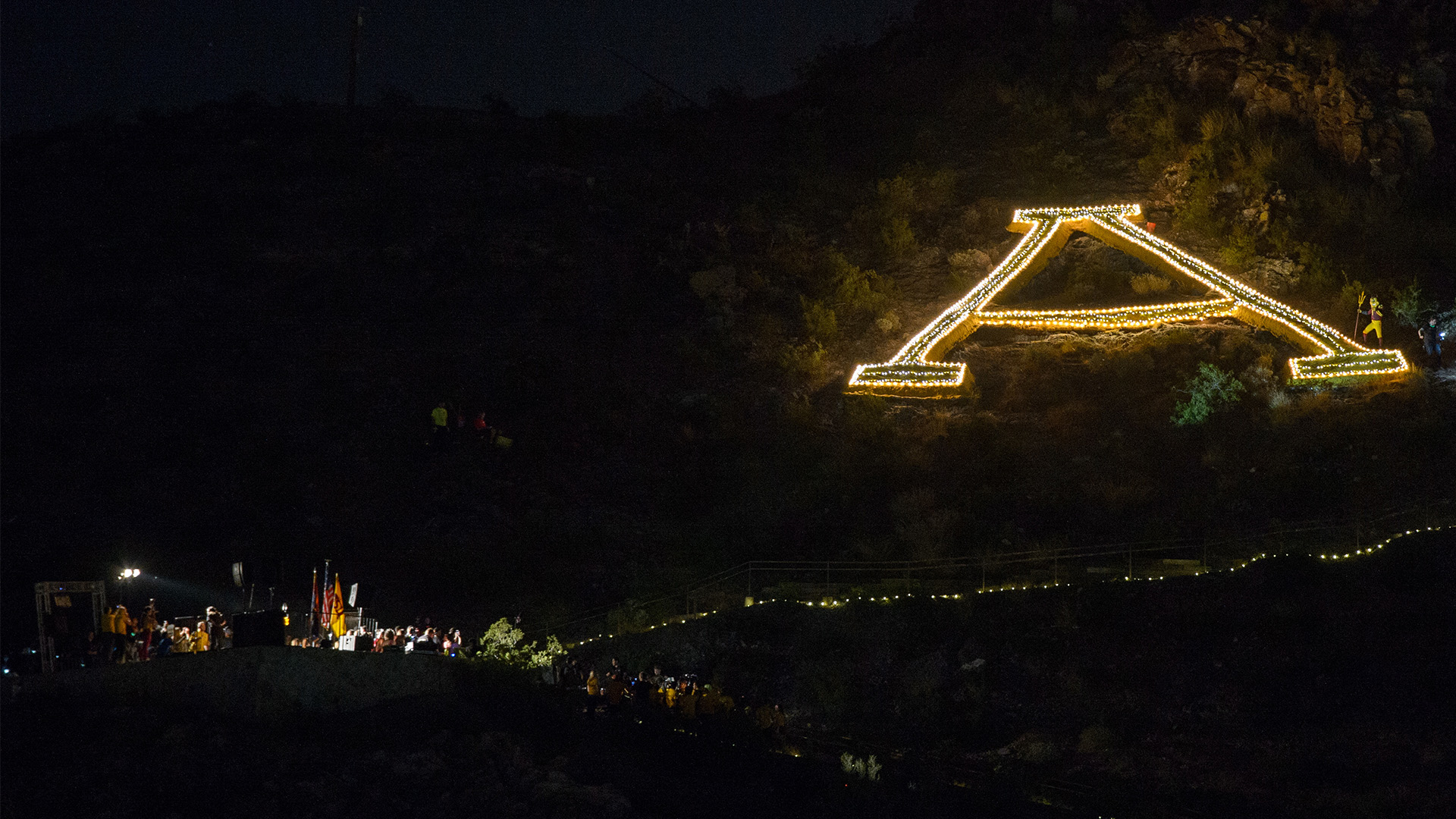 Lantern Walk remains one of ASU's oldest and most treasured traditions. It was first celebrated in 1917. Each year students, alumni, faculty, staff and friends climb to the top of "A" Mountain carrying lanterns to light up Tempe, following in the footsteps of their Sun Devil ancestors. Lantern Walk begins at the base and Homecoming Royalty is crowned at the top of "A" Mountain.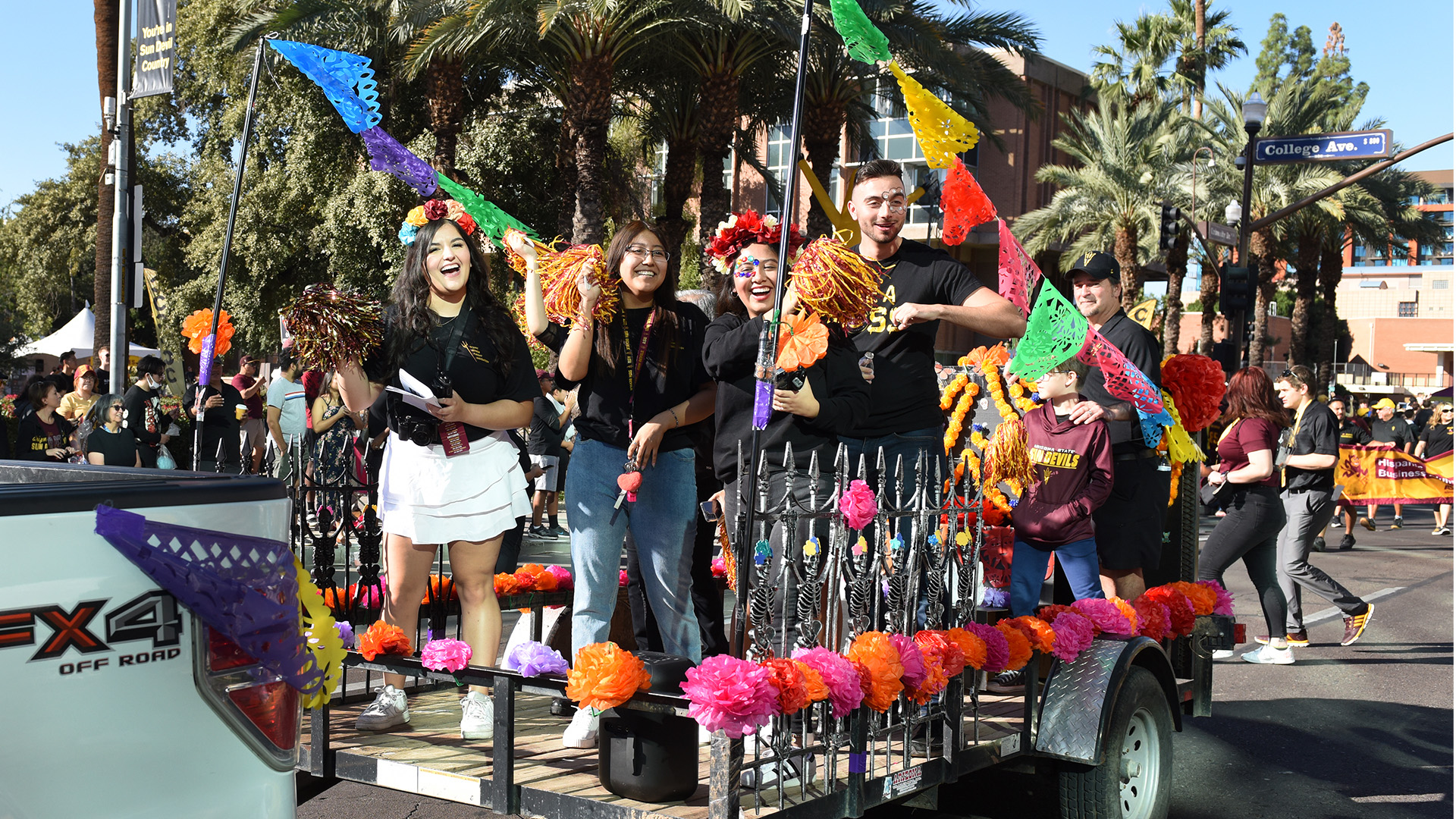 The ASU Homecoming Parade is one of the largest and longest running traditions. Student organization floats, the ASU Marching Band, colleges, departments, community organizations and local celebrities are all a part of this great tradition. The parade takes place on University Drive between Forest Avenue and McAllister Avenue.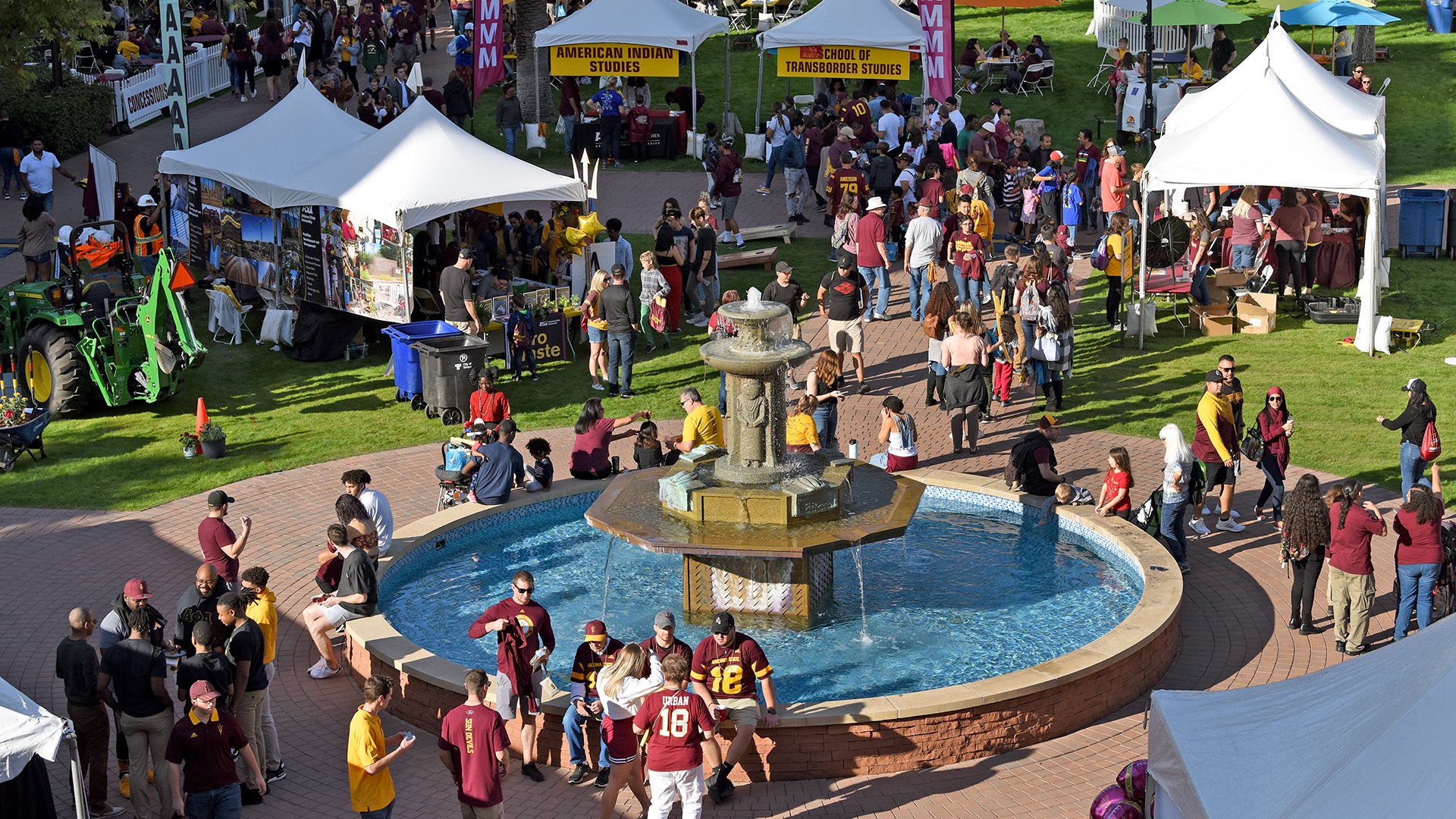 The Block Party immediately follows the Parade on Old Main's lawn and down University Drive. The festival-type event is free, open to the public and family friendly. It's a great time to meet friends old and new and to enjoy food from different Alumni chapters and clubs, games, giveaways and more.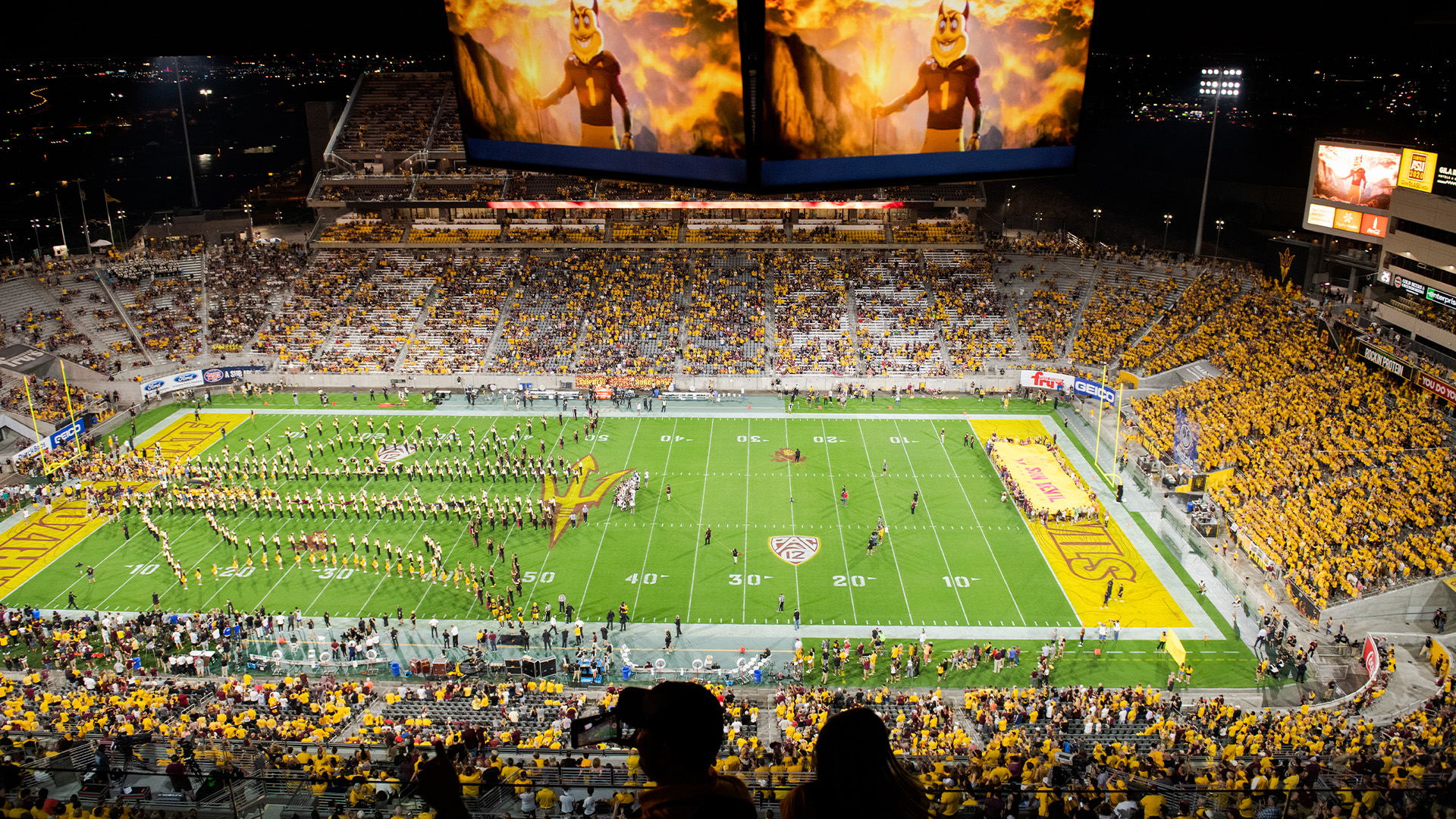 After a weekend of events, the highlight of Homecoming weekend is the football game. 
ASU Alumni Association Traditions Fund 
When we look back at our time at ASU, what stands out? For many of us, it is the traditions. Traditions like painting the "A" on "A" Mountain, celebrating Gameday at Sparky's Touchdown Tailgates and the annual Lantern Walk highlight many of our memories. 
Homecoming is around the corner, another memory-making campus event for current students and former students like us. As alumni, we can keep ASU's traditions alive for future Sun Devils.