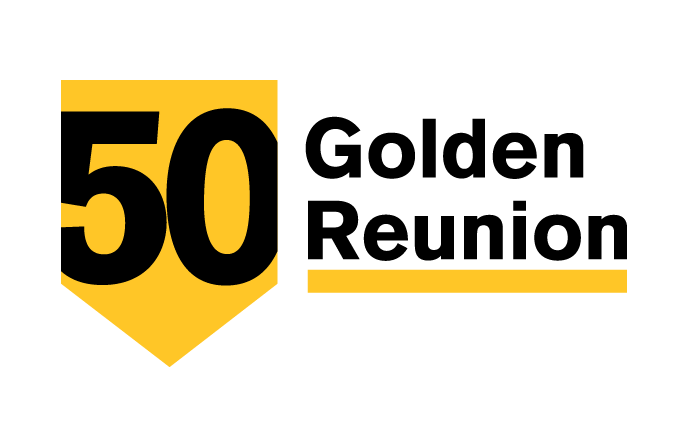 Classes of 1970 and 1971: We look forward to welcoming you back to ASU for your Golden Reunion! Return to your alma mater for the perfect chance to reunite with classmates and campus landmarks from 50 years ago. Join us for a special, all-about-you two-day celebration, May 10 and 11, during ASU Commencement 2021.
Among the many highlights during your return to Tempe:
Campus tours: Relive the past, experience the present, celebrate the future. Campus tours are designed to reignite memories, share our advancement and get a glimpse of the future of ASU. No doubt, you'll see why ASU is the country's "Most Innovative School" — five years in a row! (U.S. News & World Report)
Exclusive receptions and gatherings with distinguished guest speakers on topical subjects and university research and innovation.
University commencement: Participate in the grand entrance and recognition of 2021 graduates at Sun Devil Stadium on Frank Kush Field. You and fellow Golden Graduates will be recognized by ASU President Michael M. Crow during the ceremonies that will be witnessed by as many as 30,000 university guests. 
Golden Circle Induction Ceremony and candlelighting ceremony: Cap your return to ASU with ceremonies recognizing your milestone anniversary and honoring your role in the university's growth and international reputation.
 
Questions? Email alumni@asu.edu.
Reconnect with friends and classmates during your two-day reunion. 
The Welcome Luncheon, 50th Reunion Dinner, Golden Legends luncheon, and Golden Circle reception are part of the two-day celebration. 
Reunion attendees enjoying a tour of the new ASU Sandra Day O'Connor College of Law. 
Our Golden Grads play a starring role in ASU's undergraduate commencement.
The gold and maroon robes and tams make the Golden grads stand out in the commencement crowd. 
Celebrating the 50th Anniversary of their graduation at undergraduate commencement.
Smiles abound at Golden Reunion! 
Reunion participants enjoy many tours of campus, including the Student Athlete Center with views of the newly renovated Sun Devil stadium.
Be sure you are ready for your photo opportunity with Sparky!
Our Golden Reunion luncheon on Tuesday always has surprise guests that you will remember from your time on campus. 
Walk down memory lane with special archives, yearbooks and memory boards on display. 
Reunion participants getting ready for the Golden Circle ceremony.
Experience the moving Golden Circle induction ceremony, which welcomes you into the elite group of alumni who have graduated 50 or more years ago. 
Golden memories are made throughout Golden Reunion.
Current graduating students participate in the Golden Circle candle lighting ceremony, where a flame representing the knowledge gained at ASU is shared among our alumni.
Golden Reunion Golden Circle inductees.